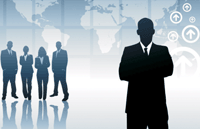 We provide the highly motivated, enthusiastic and qualified Quality Inspector/ Technician(NDT/STRESS RELIEVING/ WELDING/ PAINTING) to suite the client requirement on contract basis or supply service.
We provide a Third Party Inspection service to Oil & Gas Companies for both upstream and downstream projects and Operations & Maintenance.
Range of project types
Offshore Platforms.
Drilling Operations.
Onshore & Offshore Pipelines.
Fabrication & Constructions.
Onshore Facilities.
Petroleum Development.
Production & Maintenance.
Our services for the supply of personnel also includes the Non Oil & Gas Sectors, covering a wide range in the field of technical, services and support disciplines through all levels of management
We committed to provide the experienced professional candidates to our clients. Cultivate the field with the qualified representative in the latest technology. Employ qualified personnel with technical skills, abillity & confidence to provide services with quality.
NIS provided the Third Party services to various contracting companies to their clients in various countries as follows:

Kingdom of saudi Arabia.
Republic of South Africa.
United Arab Emirates.
Kuwait.
Qatar.
Oman.
Bahrain.
singapore,etc.